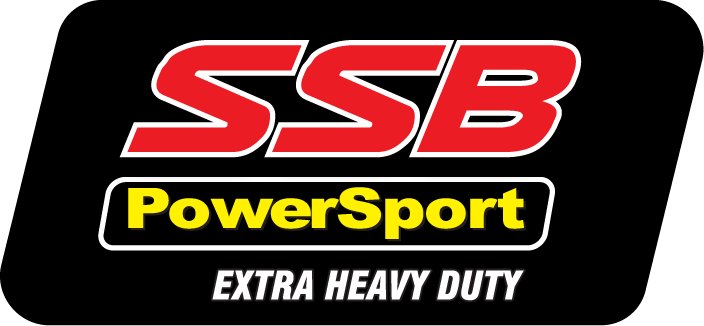 SSB Powersport Conventional batteries have been specifically designed to withstand Australia's harsh environmental conditions whilst maintaining their high cranking performance, reliability, and resistance to corrosion, making them anything but conventional.
These batteries feature high-impact polypropylene plastic casing for added strength and polyethylene envelope separators for superior performance. The SSB Powersport Conventional Range is manufactured to high-quality standards and exceeds the minimum original equipment (OEM) requirement for most motorcycles sold in Australia. This range consists of both 6 and 12 Volt varieties. They are also available in all capacities and sizes ranging from 2 to 25 amp/hour, complete with acid packs and filling instructions.
SSB Powersport Maintenance Free (YTX Range)
Using advanced Absorbed Glass Mat (AGM) Technology to increase cranking and eliminate water loss, these maintenance-free batteries remain sealed once filled with acid, meaning there's virtually no maintenance.
Sealed Spill-Proof Design - means virtually no leaks once it has been filled with acid
Advanced Calcium-Calcium Technology - increasing cold cranking amps (CCA)
Longer Lasting - means that SSB Powersport Maintenance Free batteries last up to 3 times longer than conventional types
Sulfation Resistant - significantly reduces permanent sulfation which can prematurely end battery life
Added Resistance to Vibration - significant increase in durability and life
Longer Standby Life - means that VRLA maintenance-free batteries hold a charge longer in standby mode or storage mode and need less charging