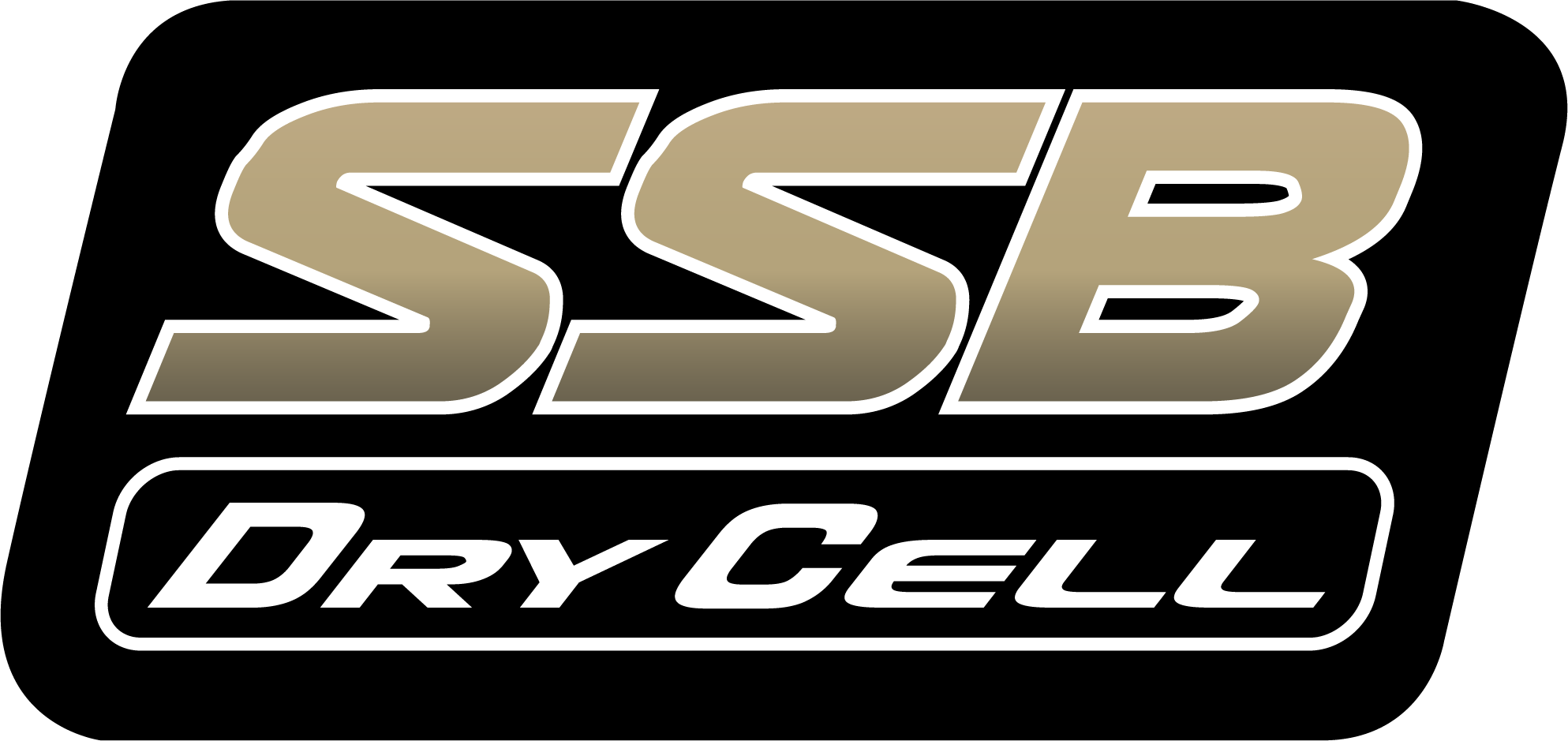 • Unrivaled CCA
• True Dual Purpose Battery
• Valve Regulated Lead-Acid AGM
• Superior Performance & Durability
For enthusiasts who expect even more, we introduce the Ultimate in High-Performance batteries.
Built for the most discriminating buyer, this Ultra High-Performance range is a Genuine AGM Battery that features unrivalled power and durability. A true All Rounder, a SSB Dry Cell Battery can be used as a deep-cycle battery, a starting battery or as a backup power supply.
The SSB HVT Dry Cell batteries are completely sealed and can be used upside down or on their side. They're also made using Fire-Retardant ABS Plastic, making them the safest and most reliable batteries available. Unlike most AGM brands, SSB HVT Dry Cell Batteries are suitable for under-bonnet use, meaning that they can also be used in cars, 4WDs, motor homes, trucks, buses and commercial equipment. They are also the best choice for dual battery systems, caravans, boats, and camping. Additionally, they do not emit gases and can be used in enclosed spaces.
The cutting-edge technology used to manufacture these batteries doesn't just help them outperform other brands but it also helps them remain in a class of their own. This technology uses a special alloy that significantly increases the battery's cycle life and allows it to be deeply discharged.
The state-of-the-art Thermal Management System keeps the battery cool, especially during charging, thus increasing its life. This also ensures that the battery is best suited to hotter climates like Australia's top end. The cutting-edge technology used also ensures that the battery never overheats and is extremely resistant to vibrations.
Whether you are looking for a multi-purpose battery, a starting battery, a deep-cycle battery, or a marine battery, the SSB HVT Dry Cell will outlast and outperform almost any other brand available.
SSB has made many different batteries over the years. However, the SSB HVT Dry Cell range is one of the most successful. This battery is literally so good that many of our competitors have attempted to copy us with only limited success.
Developed here in Australia, the SSB HVT Dry Cell range has been engineered to meet the rigorous demands of the modern performance vehicle/equipment, and it is truly in a class of its own. When failure is not an option, insist on SSB HVT Dry Cell.
Part Number
Volts
CCA
RC
AH
Dimensions (mm)
L x W x H x TH
Weight (Kg)
Terminal
Assembly
Terminal
Type
HVT-50D
12.8
600
150
60
238 x 172 x 182 x 188
18
1
STD
HVT-50LD
12.8
600
150
60
238 x 172 x 182 x 188
18
0
STD
HVT-70D
12.8
620
160
85
259 x 168 x 208 x 214
22.8
1
STD
HVT-70LD
12.8
620
160
85
259 x 168 x 208 x 214
22.8
0
STD
HVT-70ZZD
12.8
780
225
105
305 x 168 x 207 x 213
27
1
STD
HVT-70ZZLD
12.8
780
225
105
305 x 168 x 207 x 213
27
0
STD
HVT-86D
12.8
1000
310
130
330 x 173 x 212 x 220
31
1
STD
HVT-86LD
12.8
1000
310
130
330 x 173 x 212 x 220
31
0
STD