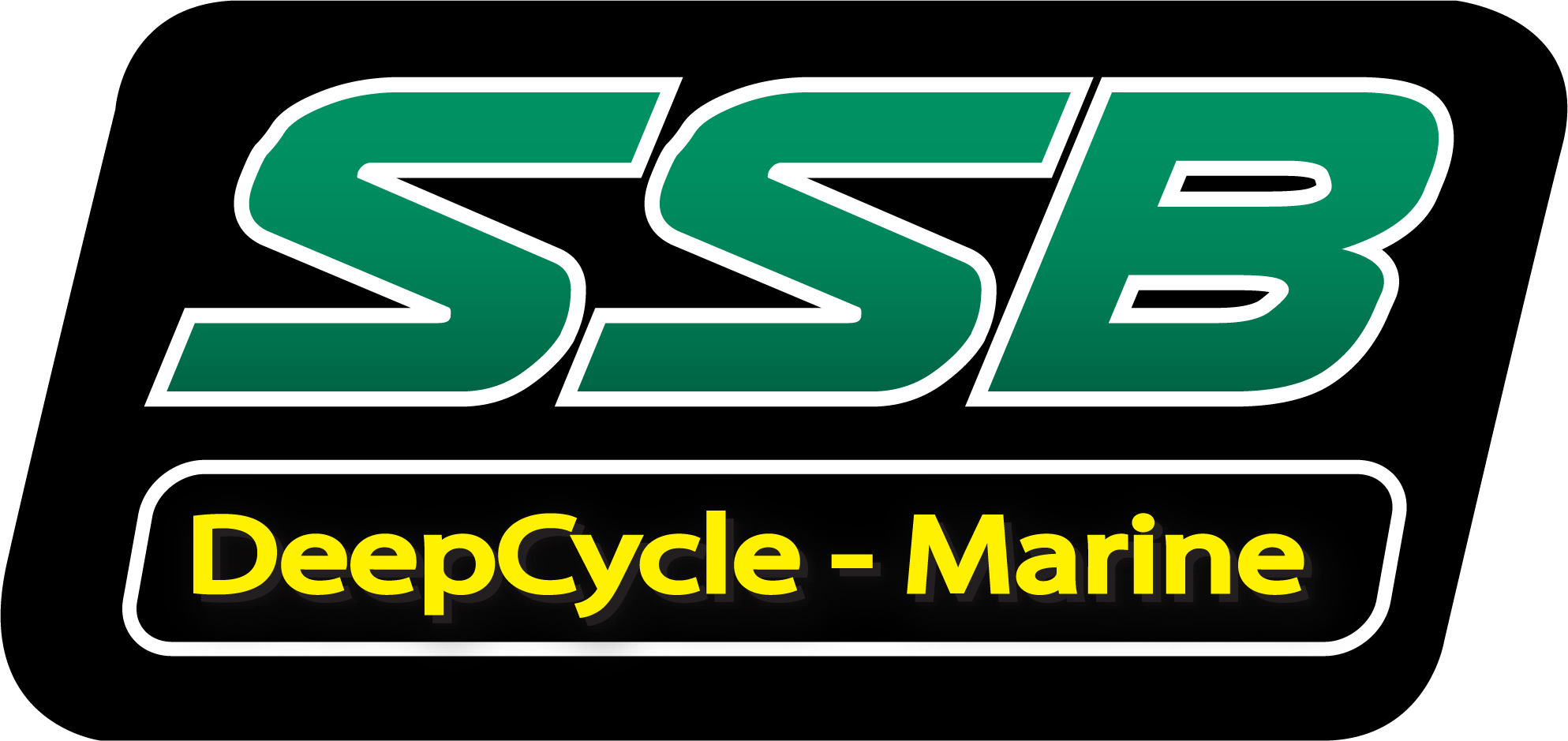 • High Performance Maintenance Free Deep-Cycle
• Genuine Dual Purpose Battery
• Higher Amp Hour & Cranking Capacity
• Long Life Grid Design
SSB Deep-Cycle Batteries are manufacture using extra thick plates and denser active material, providing superior amp hour and enabling deep-cycling (discharging and recharging) without the risk of adverse effects on the batteries life or performance that would normally be sustained by using a starting battery under the same conditions.
SSB Deep-Cycle Batteries are filled, and heat sealed at the factory so that you simply install this battery and virtually forget about it. No need to add water. The battery has been designed tough using the highest quality materials to resist vibration of marine, 4WD or heavy vehicle use.
SSB Deep-Cycle Batteries are a Cast Calcium-Calcium Maintenance Free battery that have been specifically engineered using state-of-the-art technology to also provide an impressive cranking ability without sacrificing on amp hour capacity making it a Genuine Dual Purpose Battery.
SSB Deep-Cycle Batteries are manufactured to International Quality Assurance Standard ISO9001 and its high capacity will rival almost any High Performance Deep-Cycle battery in Australia. The battery also boasts twin marine terminals and a charge indicator.
Part Number
Volts
CCA
RC
AH
Dimensions (mm)
L x W x H x TH
Weight (Kg)
Terminal
Assembly
Terminal
Type
MF50D
12.8
510
140
66
230 x 171 x 202 x 223
16.3
1
TM
MF70D
12.8
600
200
85
259 x 175 x 200 x 221
19.7
1
TM
MF70ZZD
12.8
800
220
110
303 x 170 x 201 x 222
23
1
TM
MF70ZZLD
12.8
800
220
110
303 x 170 x 201 x 222
23
0
TM
MF86D
12.8
850
240
130
329 x 171 x 216 x 237
25.4
2
TM
MF200D
12.8
1600
630
225
521 x 261 x 218 x 241
57.5
4
STD