Battery Suppliers in Sydney
Worried about getting stuck and having to seek mobile battery services?
Whether you're on the road or on water, it's paramount to have a battery that doesn't die on you. Start right and stay powered throughout with Super Start's batteries. Whether you need a 12-volt AGM, marine, 4WD, truck, deep-cycle, solar or general-purpose motorbike or car battery in Sydney, Super Start has an ultra-high-performing battery at surprisingly affordable prices for you.
Here's a quick review of the different battery types supplied by SSB Australia-wide, including Sydney, so that you can buy the cheapest, high-performing type for your motorbike or car.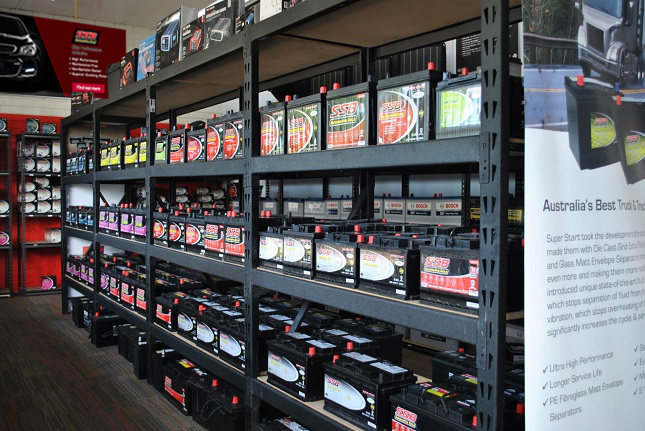 SSB Automotive Series in Sydney
Did the question, what type of battery is best for my car? Bring you to our page? Wonder no more! SSB has several premium-range car batteries, of which the SSB Automotive Gold and Silver series are the two most popular. While the Gold series features Die-Cast Grid Technology, the Silver series uses Expanded-Grid Technology. Both battery series are completely heat-sealed, making them spill and leakproof and maintenance-free.
The SSB Automotive Gold series is favoured for its superior conductivity, low internal resistance, long service life, and overall enhanced battery performance. Similarly, the SSB Automotive Silver series, dubbed as Australia's most affordable battery, is the cheapest battery you'll find in Sydney and across Australia today.
Both cast calcium-calcium batteries are designed for ultra-high-performance, durability, and longevity even in environmental conditions like that of Australia's top end.
Download the complete SSB brochure or click here to search for SSB car batteries near me.
Deep-Cycle Batteries in Sydney
SSB offers several premium-range deep-cycle batteries in Sydney. These include the Fusion General Purpose AGM batteries and the Lithium range. SSB also manufactures and distributes deep-cycle batteries for golf buggies and electric vehicles, robotics and marine applications, and floor machines and forklifts.
All deep-cycle batteries are made with ABS plastic to increase the battery container's strength and to make it flame retardant. All SSB's deep-cycle batteries are maintenance-free, spill and leakproof, making them safe for use in confined or poorly ventilated spaces. They are also manufactured to Quality Assurance Standard ISO 9001 and comply with Australian Standard AS4029.2-2000. They are also vibration resistant and designed to discharge deeply without compromising the battery's life.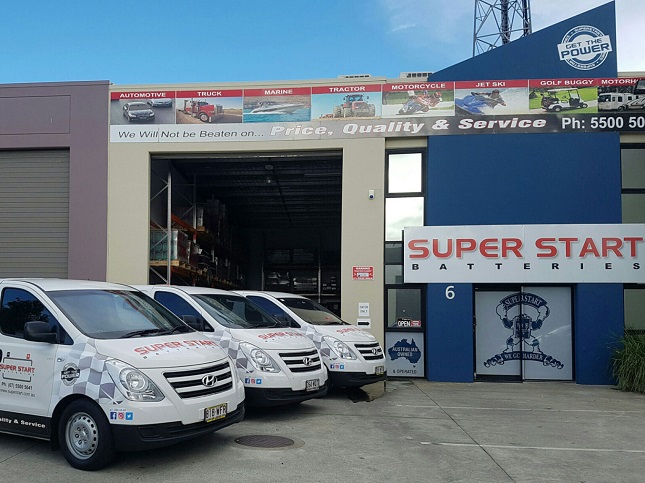 The advanced thermal management system employed keeps deep-cycle batteries cool, especially when charging. This increases the battery's life. It also ensures that deep-cycle batteries are better suited to hotter climates like Australia's top end.
Download the complete SSB brochure or click here to search for SSB car batteries near me.
Headquartered in Sydney, Super Start Batteries is one of Australia's largest truck, boat and car battery suppliers. Our extensive product range includes 12-volt AGM car batteries, 6v 4WD batteries, deep-cycle batteries, lithium batteries, motorcycle batteries, marine batteries, and lawn mower batteries. SSB also stocks and sells battery chargers and accessories.
There are multiple ways to buy your favourite Super Start Batteries, including in-store pick-up and online purchases. Simply call us at 1300 558 521 to learn how we can turn your car, 4WD, truck or boat into a super starter. You can also ask our sales staff about prices, sales offers and discounts.
Curious about our delivery charges? Call us, and our support staff will be more than happy to discuss freight and delivery charges for your area.
Don't get stuck roadside seeking mobile assistance. Trust SSB, the leading manufacturer and distributor of car batteries in Australia.