Boat Batteries
Super Start, Australia's fastest growing battery company, has the perfect power solutions (superior quality boat batteries) for all your marine needs.
Designed to work in challenging conditions–relentless waves, high vibrations, trailer transport, extreme temperatures and water–all boat batteries for sale by Super Start will deliver unfailing starting power and exceptional performance, no matter the power needs of your marine craft.
SSB's comprehensive range of products includes the SSB Marine, SSB Deep-Cycle Marine, HVT Dry Cell AGM, Fusion Lithium Starting, and Fusion Lithium Pulse series.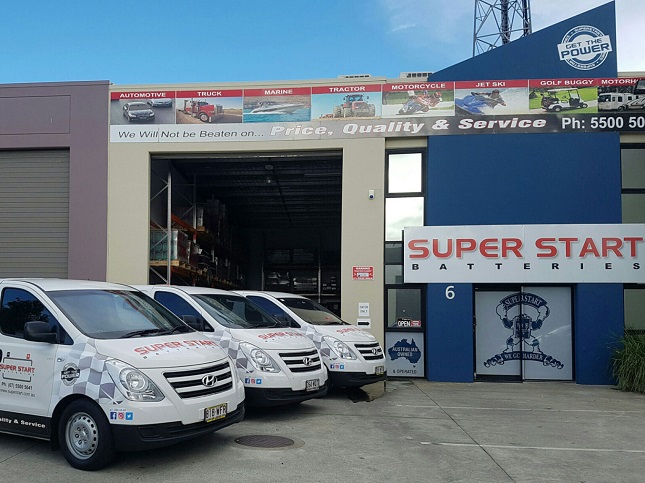 Fusion Lithium Pulse Battery
Through its Fusion Lithium Pulse battery series, Super Start assures you an unmatched battery performance–-thousands of cycles at 100% DOD (Depth of Discharge). Yes, the Lithium series is so technologically advanced that you can discharge 100% without damaging the battery or resulting in premature degradation.
Available in 12V, 24V, and 36V, the Fusion Lithium Pulse batteries are superior in every aspect. Not only are they one-third the weight of branded batteries, but the Fusion Lithium Pulse series also has built-in protection from overcharging and overheating. Other features include the lowest self-discharge rate, longest shelf-life, quick recharge time, better heat tolerance and superior quality. Not only is the Fusion Lithium the lightest battery in Australia, but it is also the most powerful.
Features:
Ultra-High Performance
Australia's Highest Cranking Batteries
Higher Reserve Capacity
Extremely Quick Recharge Time
High-Rate Discharge Lithium Cells
Designed and Built for Tough Australian Conditions
Direct Fit Replacement
Ultra-Light Weight
Superior Design and Quality – Manufactured to Quality Assurance Standard ISO 9001
SSB Dry Cell
SSB's Dry Cell (HVT range) is the ultimate high-performance battery. The cutting-edge technology used in the manufacturing process gives the SSB Dry Cell maximum power, unrivalled heat tolerance, high resistance to vibrations and exceptional durability. Whether you need a starting battery or backup power supply, a power source for all your onboard gadgets or a deep-cycle battery, the SSB Dry Cell range is ideal. Heat-sealed at the factory, these batteries are spill and leakproof, making them safe for use in enclosed spaces.
Features:
Increased cycle life, greater protection against overheating, reduced self-discharge and a true deep discharge

Manufactured as per Quality Assurance Standard ISO 9001 and Australian Standard AS4029.2-2000 

Flame Retardant ABS Plastic makes the CDC series, the safest battery in Australia

Zero spills, maintenance-free, low discharge rate, higher bulk acceptance rate and better suitability to hot climates like Australia's top end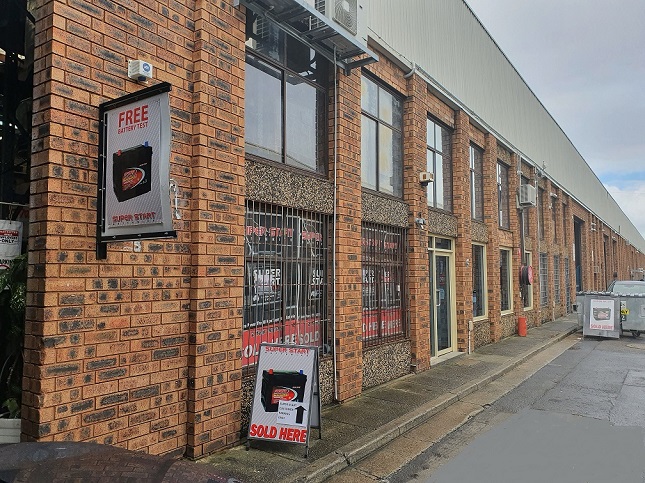 SSB Deep-Cycle Marine
With extra thick plates and denser active material, SSB's Deep-Cycle Marine batteries are ideal for marine use. Available in 12V, these batteries boast a high cranking power–between 550 and 940. These AGM cast calcium-calcium batteries are easy to install and require no maintenance. They are also completely spill and leakproof. The twin terminal feature allows you to connect marine accessories to the battery safely. A great dual-purpose battery, SSB's deep-cycle marine is manufactured to International Quality Assurance Standard ISO9001.
Headquartered in Sydney, Super Start Batteries is one of Australia's largest car and boat battery suppliers. There are multiple ways to buy your favourite Super Start Batteries including in-store pick-up and online purchases. Simply call us at 1300 558 521 to find the closest showroom to you.
Don't get stuck with low power. Trust SSB, the leading manufacturer of boat batteries in and across Australia.