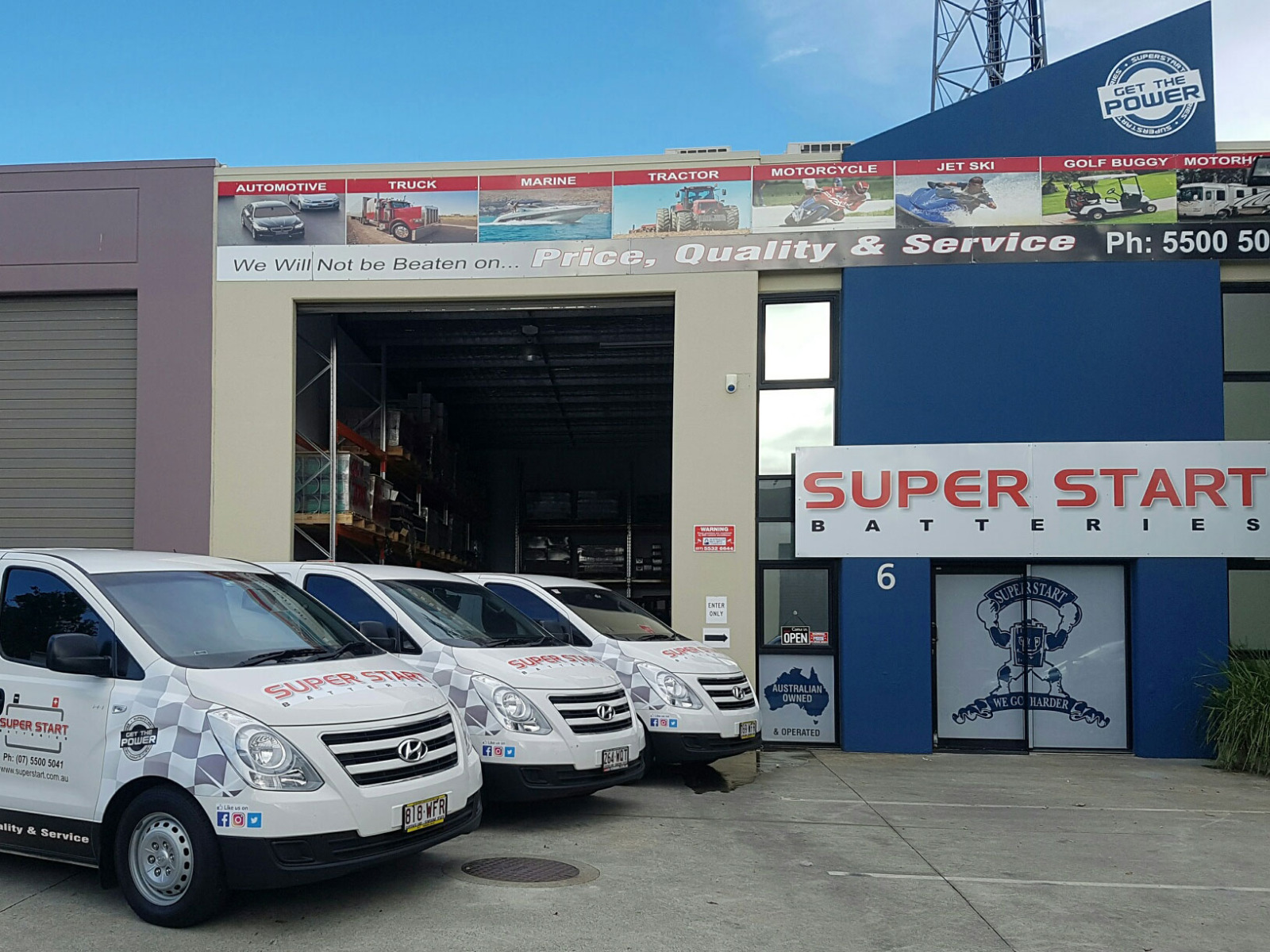 Arundel, QLD
Operating from a van in the western suburbs of Sydney, Super Start Batteries were introduced in Australia in the early 1990s. Dubbed the "Quiet Achievers", Super Start Batteries quickly grew into one of the most prominent automotive battery distributors in western Sydney.
Within its first few years, Super Start Batteries expanded its product range to include not only automotive & truck batteries but also motorcycle, deep-cycle, marine and sealed lead acid batteries (SLA).
Through its continuing commitment to supplying its customers with a superior quality product at affordable prices and second-to-none service, Super Start Batteries rapidly gained even more trade & consumer recognition and remains one of the most popular deep-cycle lithium battery suppliers in Sydney, Gold Coast, and other regions in Australia.
From its humble beginnings, Super Start Batteries has become one of the fastest-growing battery companies in Australia and now distributes its products nationally. Through its 100% controlled entities and affiliates, Super Start Batteries is linked to a worldwide network of research & development and state-of-the-art manufacturing techniques, not to mention its financial resources. So if you're looking to buy a deep-cycle battery from a reliable supplier in Gold Coast, look no further than Super Start batteries. With our extensive stock, you'll easily find a high-quality battery at cheap rates for your car, motorbike, golf cart, truck, lawnmower and other vehicles.
Super Start Batteries is now considered to be one of Australia's largest battery suppliers who are capable of not only designing, developing and manufacturing batteries of superior quality & performance but also able to offer its batteries at an affordable price and a service that is second to none.
Super Start Batteries remains 100% Australian owned & operated and attributes its success to its policy "We will not be beaten on Price, Quality & Service" and, of course, its genuine Aussie Spirit.
Don't wait to buy your battery from Super Start; we specialise in offering high-quality, cheap deep-cycle lithium battery technology.